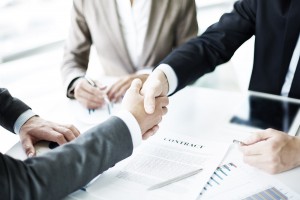 We Listen
We listen closely to what our clients have to say.  We invest time and effort to gain a deep insight into the workings of our clients' businesses.
We Understand
The starting point of all our projects is the establishment of a clear understanding of our client's business, strategy, culture, and objectives.
Based on this, we agree the scope of each project, its goals, timeline, and milestones.
Through the successful execution of search assignments, market entry and merger projects, we have built up a huge body of experience and expertise.  We invest heavily in research and comprehensively "map" each of the markets in which our clients are active.
We Deliver
Our high level management experience, and the ability to offer mother tongue capability in each of our markets, helps us to operate more efficiently, communicate more effectively, and to do what matters – help our clients to close deals.
Recruitment: Our Methodology
Once we have agreed the scope of an assignment we undertake the necessary targeted research and make contact to potential candidates.  We interview them personally to discuss and understand their current situation, their ambitions, the basis of their business case, and importantly their potential cultural fit.  We take time to gain the trust and confidence of candidates, opening the way for them to enter into a dialogue with our clients.
If the candidate fits the profile and is positively disposed towards our client, we will arrange a preliminary face to face meeting.  We are often invited to attend candidate interviews, which helps with the post interview de-briefing and communication.
As the process develops, we also assist candidates in the preparation of their business case – tailored to the needs and format of our client firm, and of course in the taking of references.  We work with candidates in formulating their exit plans and are available to them once they have joined their new firm, to help resolve any issues which may arise.
The same principles apply when we are helping a partner or team find the right solution – it is all about understanding the current situation and formulating a realistic plan to make contact to the right firm, in the right way, and to manage the process through to a successful conclusion.